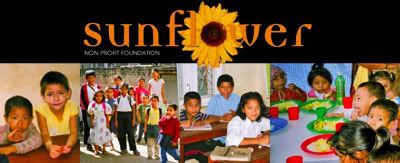 U.S. Olympian Michael Phelps will be participating Sunflower Children's 2nd annual Texas Hold'em Charity Benefit on November 21. Sunflower Children is a humanitarian aid organization that provides survival and development care for the forgotten children of the world (Sunflower Children).
If the Suit Fits: NASCAR driver Jeff Gordon donated the EA Sports NASCAR 09 firesuit he wore during the "Prelude to the Dream" celebrity charity late-model dirt race held at Eldora Speedway in June. The suit will go towards raising money for The Jeff Gordon Foundation.
While the firesuit auction is still ongoing, GoMotorBids.com President Pat Rainey noted, "Last year, Jeff auctioned off the helmet he wore in this race, and it sold for $20,000. His fans love seeing him return to his dirt-racing roots, and the fact that he does it so rarely makes pieces like this firesuit that much more valuable" (GoMotorBids.com).
Mr. Robinson's Neighborhood: Chicago Fire D Dasan Robinson held his first annual Dasan Robinson Soccer Tournament at a Chicago-area Boys & Girls Club recently. Robinson attended the first day of the week-long youth soccer event to kick things off. He served as a guest referee and spent time with the kids encouraging good sportsmanship and healthy competition. The winning team received trophies and medals. And the runner-ups received participation medals (Athletes for Hope).
Photo credit: Sunflower Children